elev815 expects to award eight $500 scholarships in 2023.
Application deadline: March 31, 2023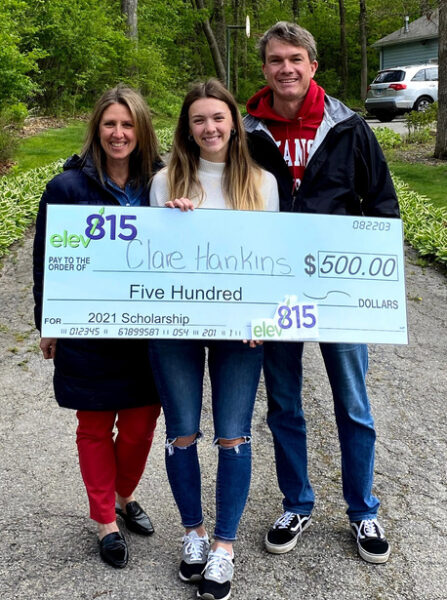 Scholarships will be awarded on a one-time basis to each recipient.
The applicant must:
Be a graduating senior from Hononegah, Harlem or South Beloit
Be a positive role model in the community
Plan to continue education at a trade school, vocational school, community college, or university
What You Need to Apply
1) Application Form (online or download)
2) Current Resume – including community and volunteer work
3) Questionnaire – attach typed responses to questions on application
All completed applications received by March 31, 2023 will be reviewed by a volunteer panel. Finalists will be notified for an interview. The award recipients and parents/guardians will be honored at an elev815 event.
Apply online or send completed applications to [email protected] or mail to:
elev815
11364 2nd St.
Roscoe IL 61073
The elev815 scholarship program is supported by generous donations from member businesses, plus fundraising events such as selling pumpkins in October and Christmas tree poles in December.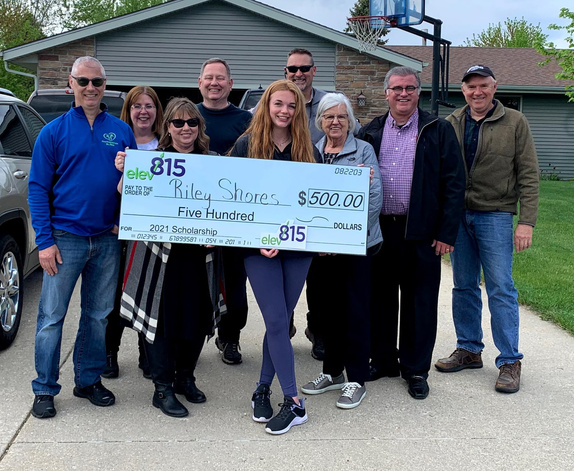 The application questionnaire asks:
What do you know about elev815?
If awarded, what would you use the scholarship for?
Where do you see yourself in 5 years?
Who is a role model to you & why?
How do you spend your free time?
What's a personal achievement that makes you proud?
What is a weakness you have overcome?